InAndOut is our second home. We are a team of digital marketers, developers, writers, and designers.
We love our work and enjoy it to the fullest. We are like those hyperactive kids who are always excited to go to their school next day just because we love our company's culture and it's values.
We're an in-house team who provides outstanding work, transparent reporting along with effective and strong communication with our vendors, each other, and most importantly, our clients.
Meet our starting
Line-up
We 5 are the team leads working for one cause, "your success"!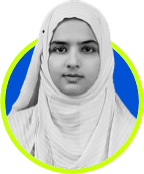 So you want business growth
tips?
To be honest, we don't send spam because we know it feels BS. So if you give us your name and email, we're unlikely to spam you. But we will send the latest stuff written just for you to enhance your business growth. Sounds good?
Search Engine Optimisation

Web Designing & Development